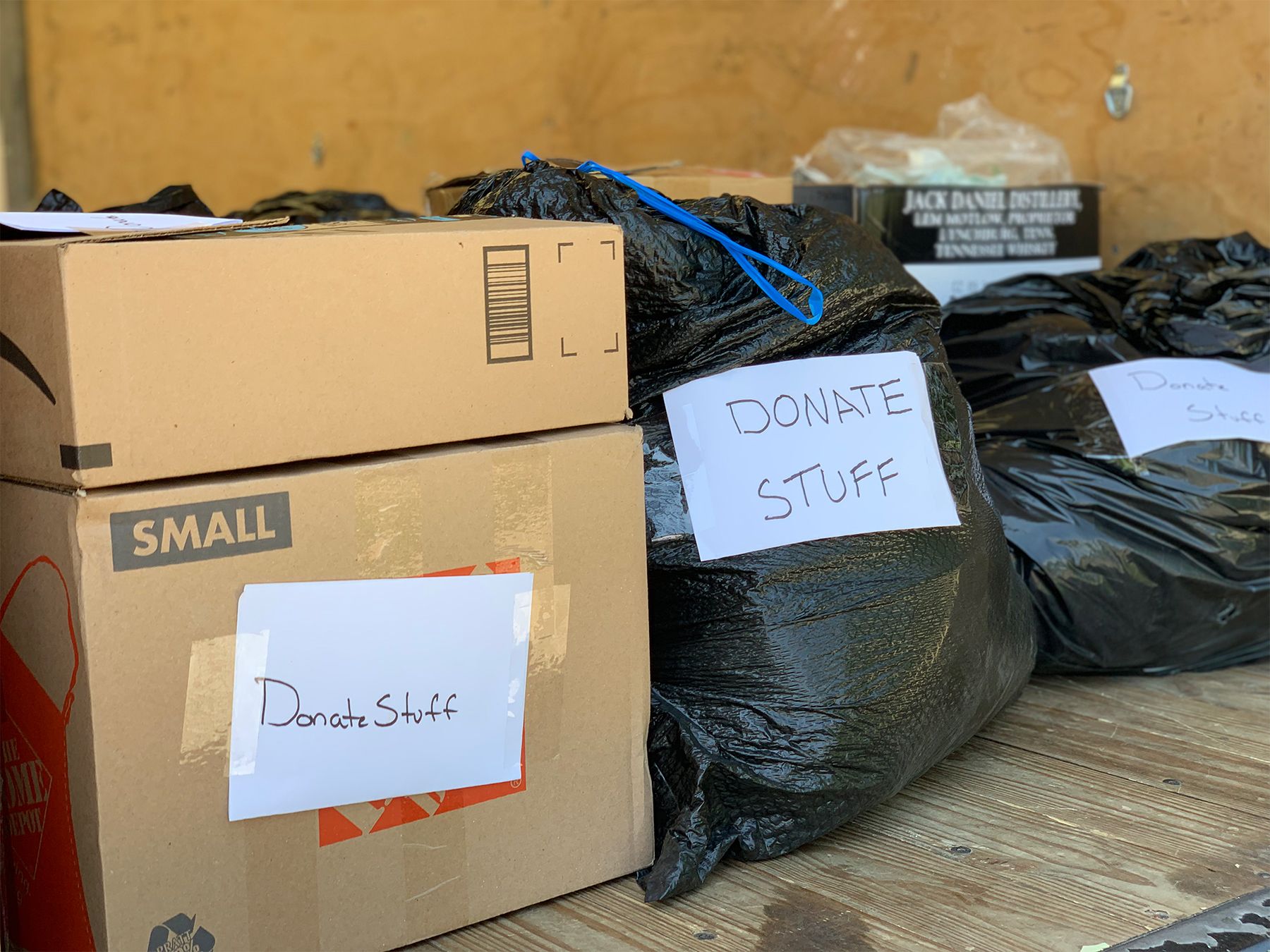 THE EASIEST WAY TO TURN STUFF YOU DON'T NEED INTO A GOOD DEED.
Regardless of how much changes in the world, we believe that one thing will always remain true:
PEOPLE WANT TO HELP OTHERS
Here at DonateStuff.com, we work hard to make it easy for our fellow Americans to do just that: Help Others. We are committed to making the connection between people with usable items they don't need and charities that can benefit from them, with the bonus of item and clothing tax deduction as a little thank you.
THE PROBLEM:
20 BILLION

lbs of clothing are thrown away in the U.S. each year!
100%
of this clothing waste fills our landfills and can be donated and reused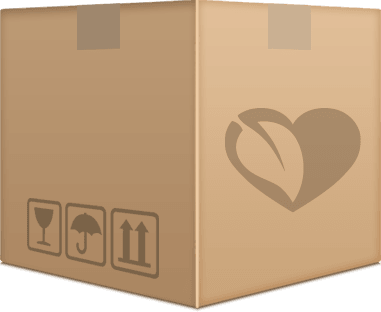 THE SOLUTION:
Through DonateStuff and its affiliates, over
470,000

lbs of clothing and household items are kept from the landfill every week!

For over 50 years, DonateStuff & its affiliates have helped raise over $79,850,000 for our partner charities
Serving U.S. Military veterans, Youth Mentorship, Animal Rescue and much more, our partner charities are dedicated to assisting fellow Americans in need. From all of us at DonateStuff.com, thank you for your support and partnership to turn your online donations into a good deed.
If you have any questions for the donatestuff.com team, please feel free to contact us at [email protected].
The easy way to do so much good
Select a charity.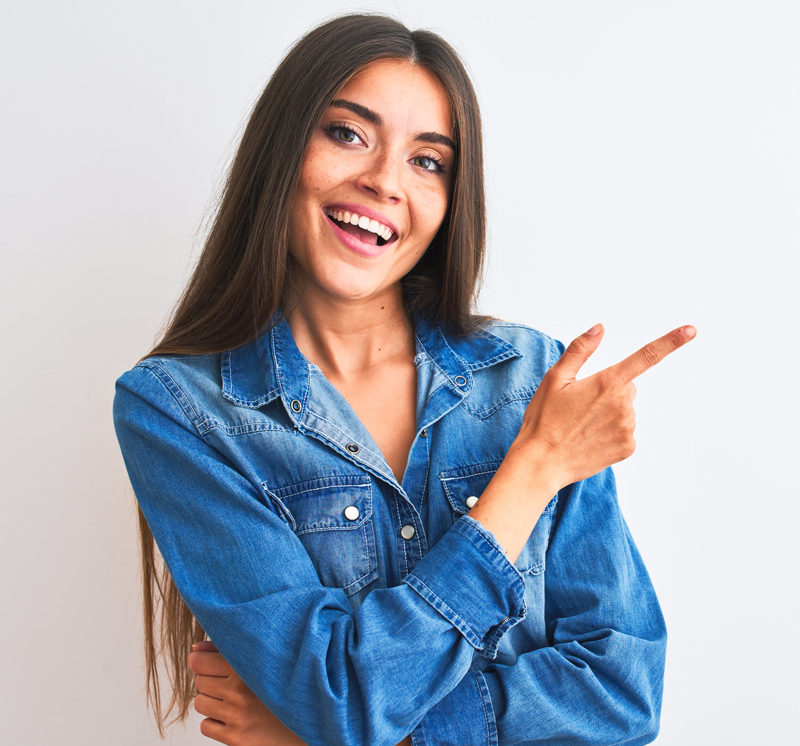 Pick a day.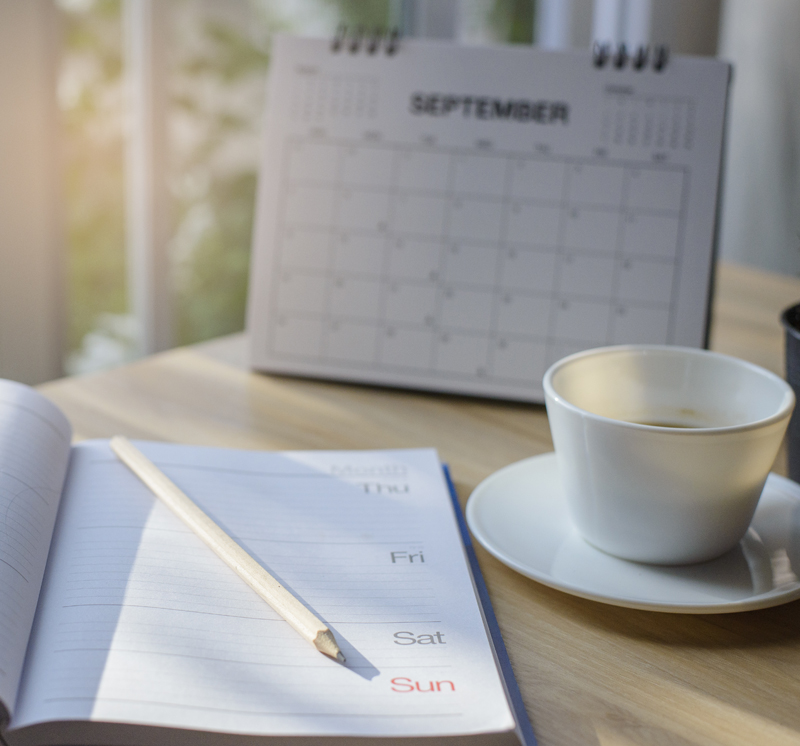 Put out donations for pickup.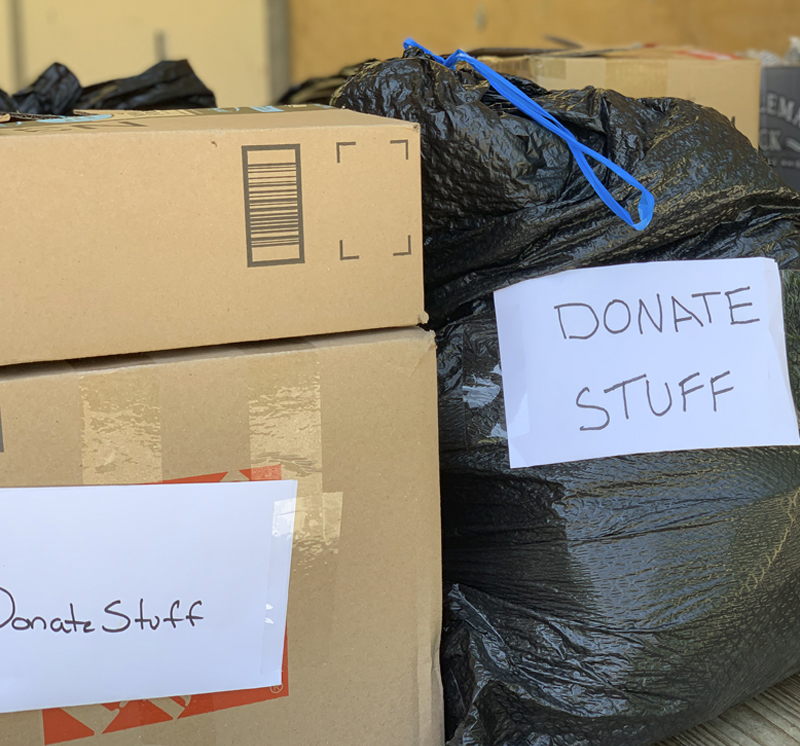 Your donation will be picked up – and you'll receive a tax deduction – not to mention the satisfaction of giving to a great cause.
SCHEDULE YOUR FREE ONLINE DONATION PICK UP TODAY!
Still wondering how and where to donate your gently used items? DonateStuff makes it simple. We come to your door and haul it away for free. DonateStuff eliminates the hauling step, makes tidying easier and turns your online donation into support for great local charities!
Quick and friendly service! I donated over 25 boxes and they were gone within 20 minutes. Thank you!
Had about 12 bags of clothing, shoes and household linens to donate. I got a nice reminder, and put it on my front porch, and it was picked up on the day arranged. SO easy! No carrying it around in your car until you can get to the donation centers. Getting rid of clutter made hassle free.
I have been working with these guys for years now! With lots of hard work and timely communication, they made sure they delivered the best to me. Highly recommended!For all of you that are Spring cleaning or having garage sales… don't throw anything away! I highly recommend DonateStuff.com; they support local charities and will pick-up from your house. I made an appointment, placed my boxes, bins, bags and small furniture items on the front porch last night and they were at the house around noon and took everything. Great service! I still have a lot more to go through and will definitely arrange another donation/pick-up when I'm prepared.
I've been donating to Purple Heart for the last 15-20yrs. In the last few years they have had Donate Stuff pickup for them and we've had no issues with pickup dates or scheduling. We donate quite often. I'm Spring cleaning and have been scheduling pickups every week alternating between Purple Heart and Amvets. We support our Vets and help out how we can.