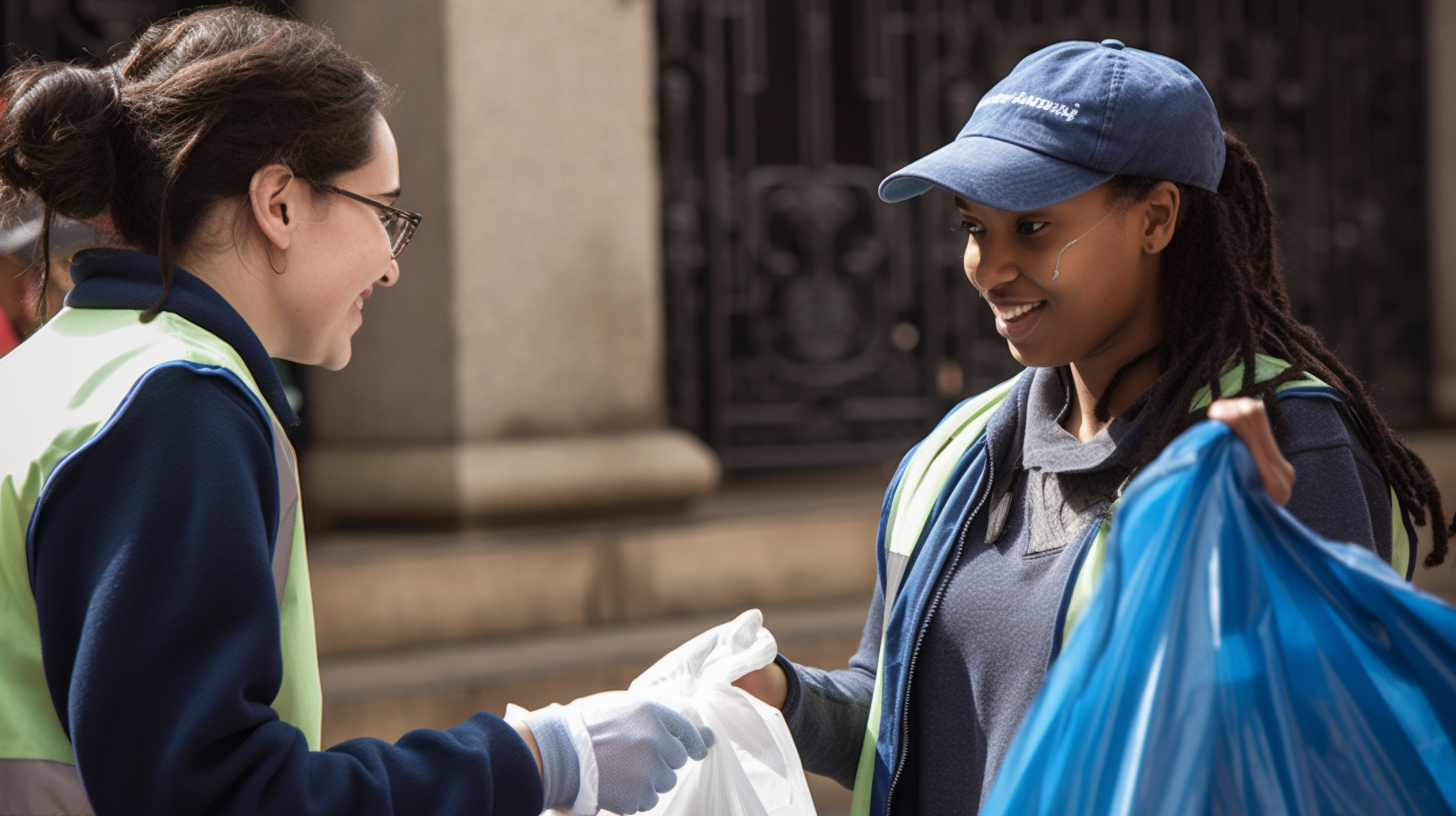 Find A Drop-Off Location in the Chicago Area
EXPERIENCE CONVENIENT DONATION DROP OFF ACROSS CHICAGO!
In the heart of the Windy City, the spirit of giving is as strong as the Chicago breeze. Amid the bustling cityscape, an act of goodwill is flourishing: contactless and convenient donation drop off zones across Chicago. At DonateStuff, we're proud to offer a service that embraces the conveniences of modern life and allows you to contribute to the community you love.
EFFORTLESS GIVING, MEANINGFUL IMPACT
Life in Chicago is always on the move. We know the hustle and bustle rarely stops and that time is precious, especially for those who juggle long hours at work and family commitments. That's why we offer free, contactless services including locations for convenient donation drop offs around Chicago. Your clothing and item donations will benefit AMVETS of Illinois.
SAFETY AND CONVENIENCE IN ONE PACKAGE
DonateStuff's contactless donation service is more than just convenient. In a world where maintaining personal space is a top priority, this method ensures your safety and peace of mind. All donations are carefully collected, respecting the health guidelines of our beloved city.
DONATE NOW, SPARK CHANGE TODAY
In a city known for its towering skyscrapers and deep-dish pizza, we invite you to add another layer to Chicago's rich heritage—one of boundless generosity. Your busy schedule shouldn't stand in the way of making a difference. Find one of our convenient donation drop off locations in Chicago and see how simple and fulfilling giving back can be!
Are you ready to see how easy it is to turn things you don't need into a good deed? Together, we can make a difference in our community, one donation at a time!
Items accepted at our Chicago center:
Household items
Clothing
Toys and sports equipment
Electronic games and devices
Small furnishings and appliances
Books and miscellaneous items
Sorry, but we can't accept:
Large furniture
Large appliances
Magazines
Encyclopedia sets
Newspapers
Infant/child car seats
Cribs
Mattresses/box springs