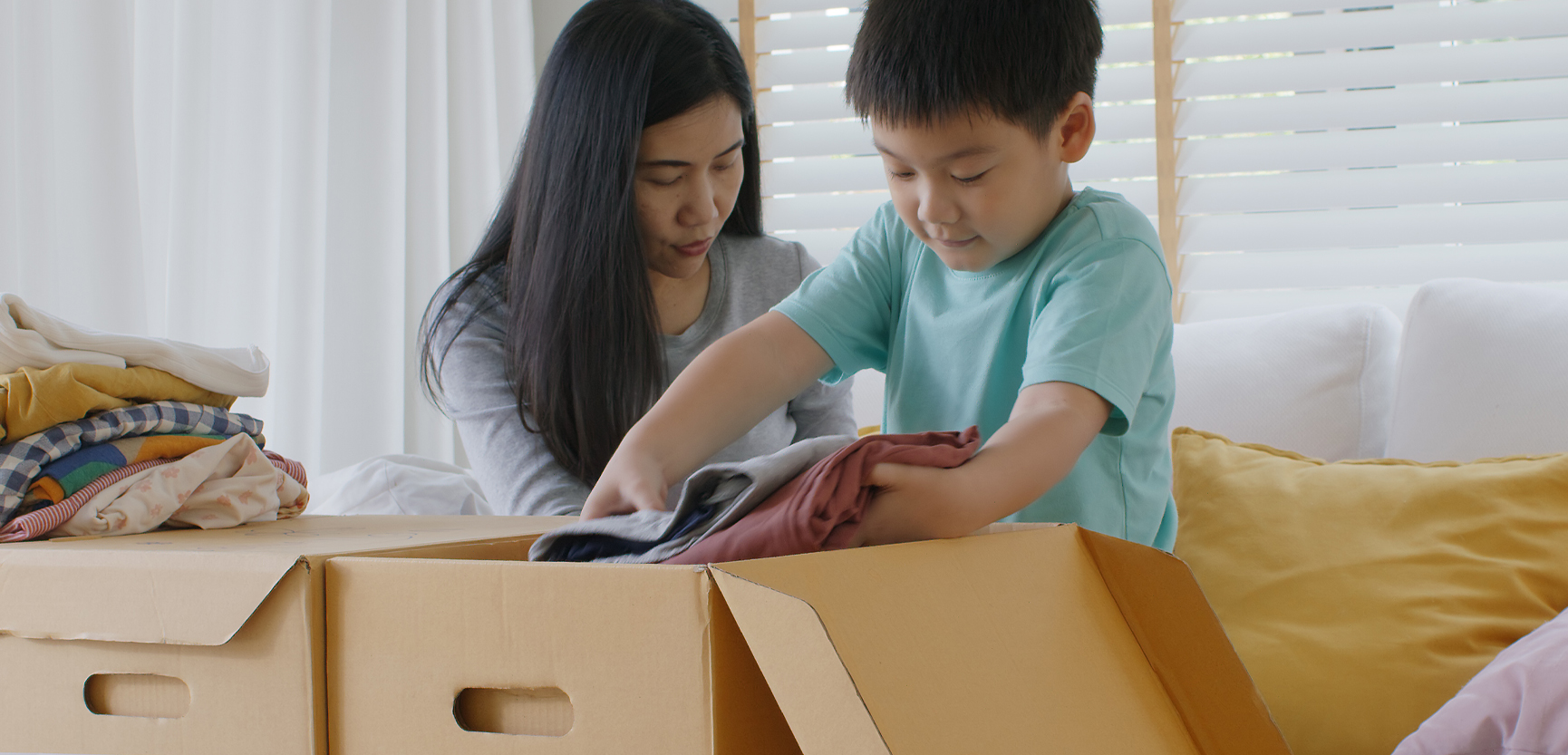 Houston Used Clothes Donation
TURN STUFF YOU DON'T NEED INTO A GOOD DEED!
Repurpose those items you no longer use into a good deed for someone else, aiding local charities in the Houston area. Just enter your ZIP code, and our team will arrive at your home to collect your donations—without any cost to you!
Enter your zip to schedule a free pickup
RAISED FOR CHARITIES IN PAST 12 MONTHS
207,600
LIVES IMPROVED FROM YOUR DONATIONS
9,821
DONATIONS PICKED UP THIS MONTH
(GOAL: 14,000)
Donating in Houston is easy!
Choose a charity.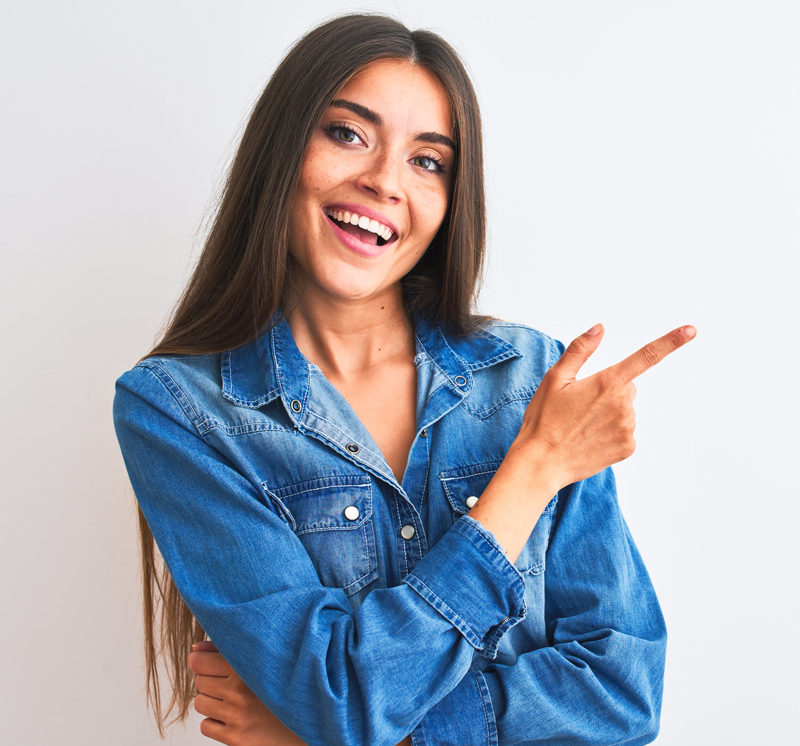 Select a day that works with your schedule.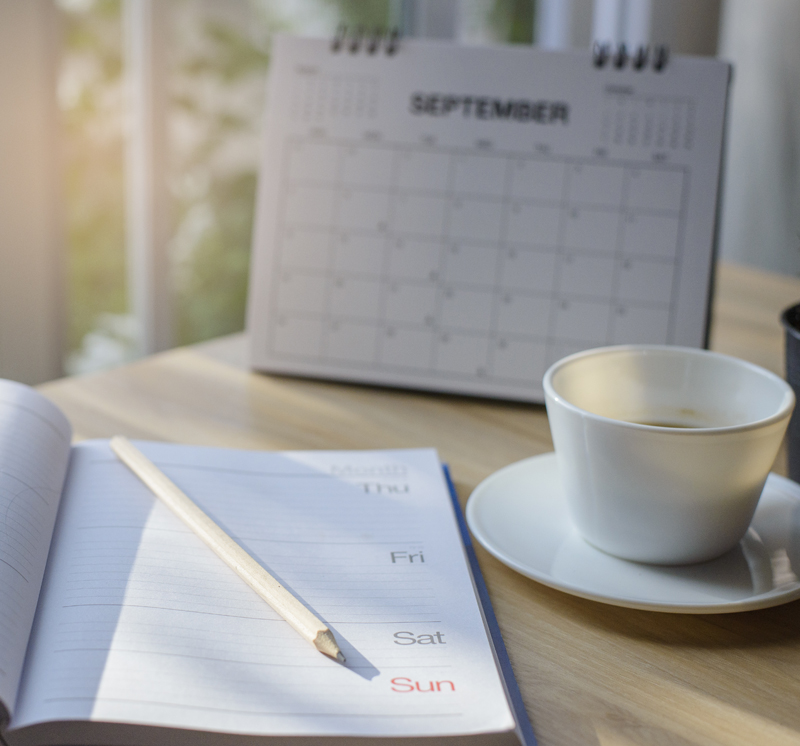 Set out your items for collection.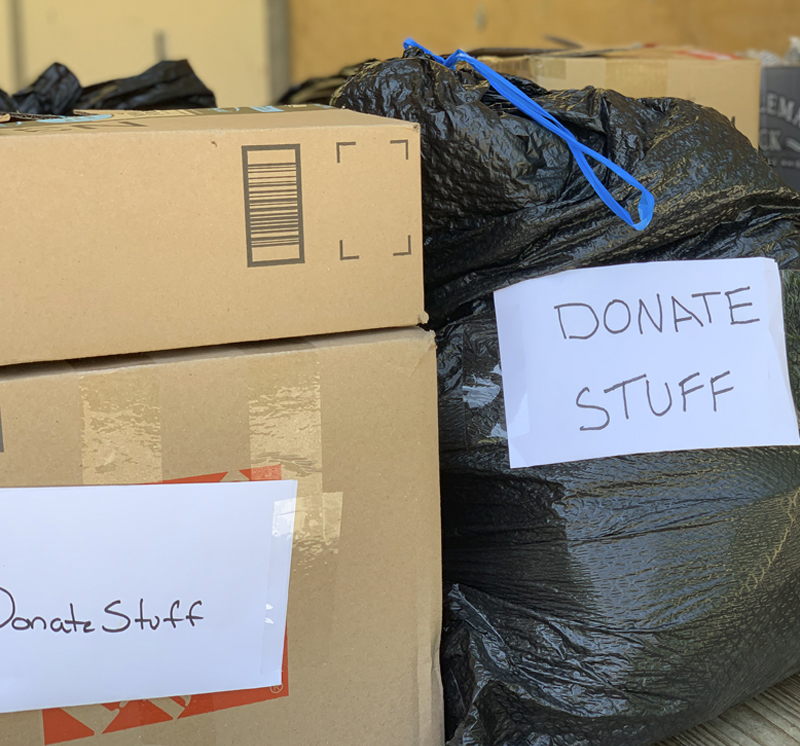 DonateStuff will pick up your used clothes donations in Houston and you can receive a tax deduction. Perhaps most importantly, you'll feel good about supporting those in need in Houston!
You don't even have to be present for the pickup.
Turn stuff you don't need, into a good deed!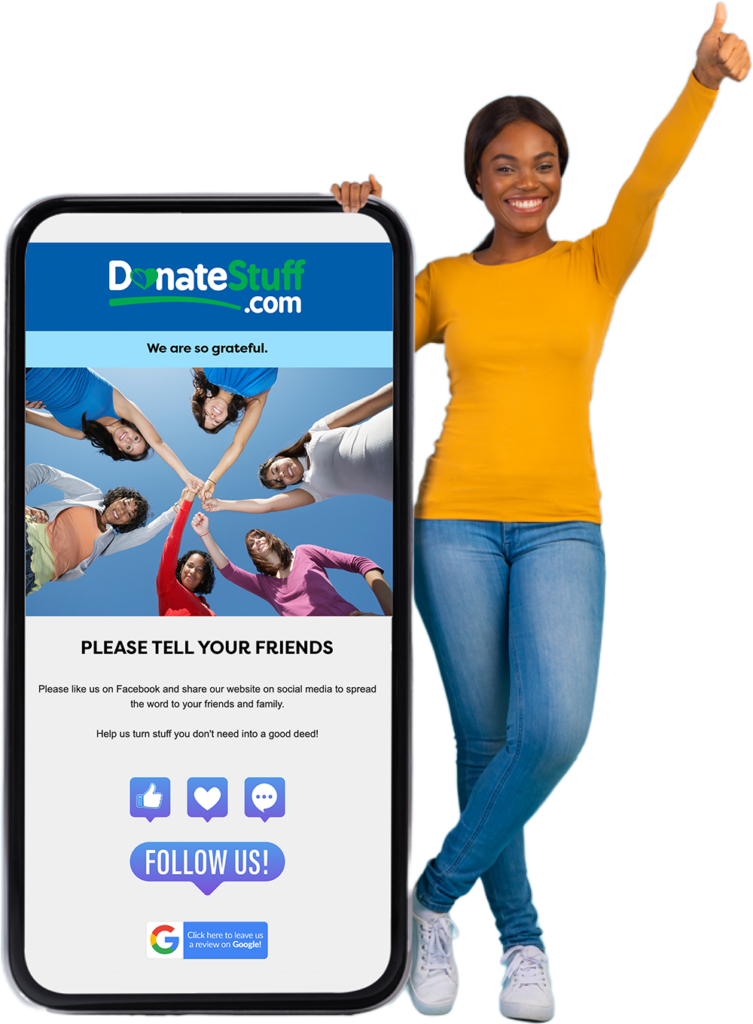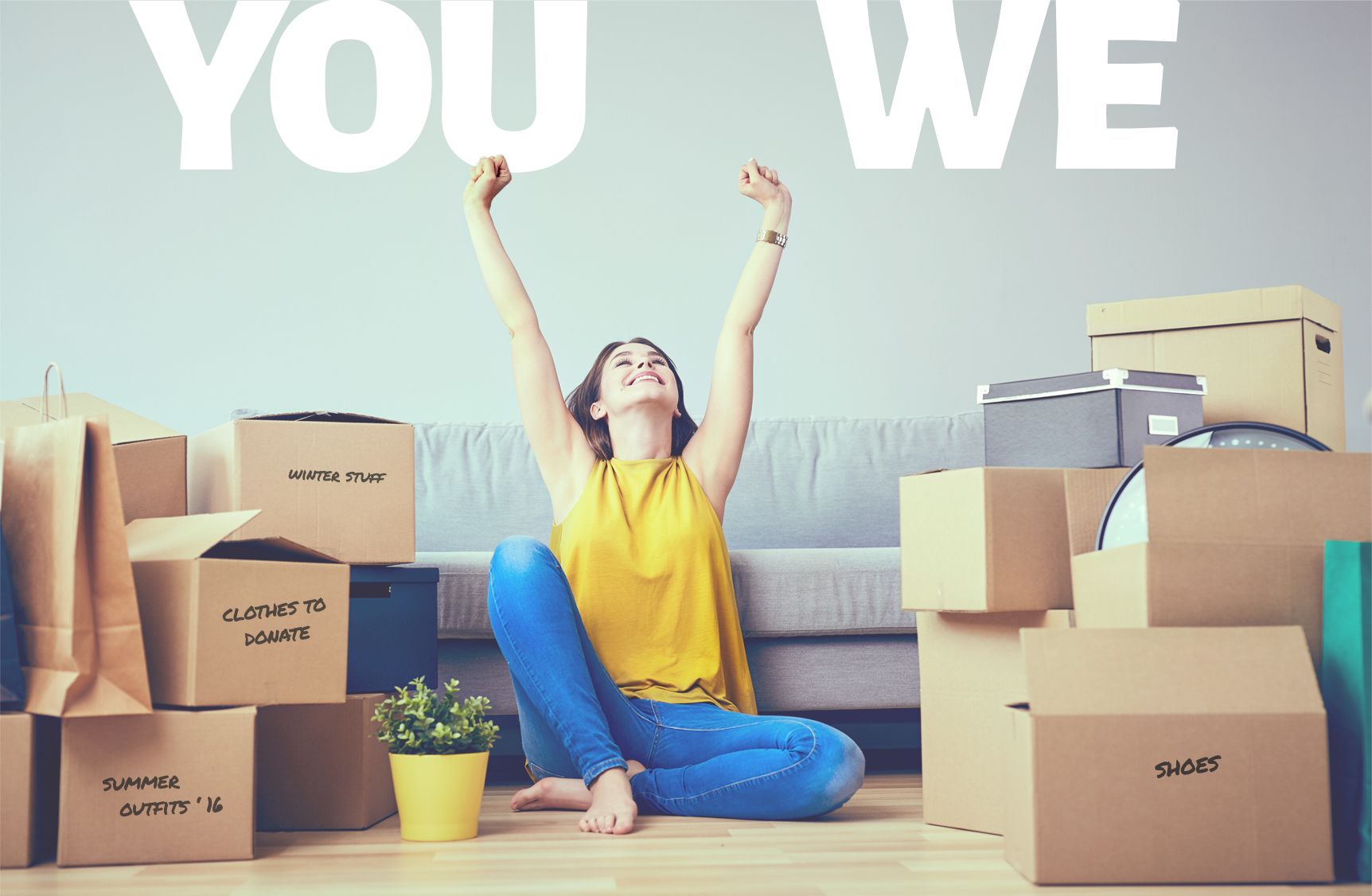 Static overlay
– Save time
– Get organized and declutter
– Enjoy a tax deduction
– Support local charities with your generosity
– Repurposing your unwanted items is good for the planet!
– Schedule weekly collections
– Collect items at your doorstep
– Deliver your donations to local charities
– We make it a breeze to donate!
WHAT ITEMS CAN BE DONATED?
We gratefully accept items in good condition that are light enough for one individual to carry, such as, shoes, coats and jackets, handbags, linens, sports gear, household electronics, cookware, small household items, and used clothes donations at our Houston locations. Unfortunately, we cannot accept car seats, cribs, tube TVs, large appliances, box springs, or mattresses.

WHAT AREAS DO YOU SERVE?
DonateStuff is proud to serve the greater Houston area with clothing drives, as well as other locations across the nation. Check our service area map to verify whether we serve your area, or use our fast and easy online pickup scheduler now!
WHO BENEFITS FROM THE ITEMS I DONATE?
THE PURPLE HEART FOUNDATION
When soldiers come home from service, they can face challenges with their emotions, health, and finances. The Purple Heart Foundation wants to make these challenges easier to overcome. They help soldiers and their families with money and organize programs to support soldiers who have been in combat. They promote patriotism through outreach programs and grants, supporting combat veterans and their families.
RESCUE ME PAWSOME STYLE
Rescue Me Pawsome Style is a foster-based nonprofit charity that helps dogs that have been abused, left behind, or forgotten. They find caring homes for dogs that are in danger. They help these dogs enjoy better lives and find them permanent owners.
EPILEPSY FOUNDATION
The Epilepsy Foundation's mission is to lead the battle in overcoming the challenges for those living with epilepsy. They accelerate and support therapies to find cures, end seizures, and save lives.

Quick and friendly service! I donated over 25 boxes and they were gone within 20 minutes. Thank you!
Had about 12 bags of clothing, shoes and household linens to donate. I got a nice reminder, and put it on my front porch, and it was picked up on the day arranged. SO easy! No carrying it around in your car until you can get to the donation centers. Getting rid of clutter made hassle free.
I have been working with these guys for years now! With lots of hard work and timely communication, they made sure they delivered the best to me. Highly recommended!For all of you that are Spring cleaning or having garage sales… don't throw anything away! I highly recommend DonateStuff.com; they support local charities and will pick-up from your house. I made an appointment, placed my boxes, bins, bags and small furniture items on the front porch last night and they were at the house around noon and took everything. Great service! I still have a lot more to go through and will definitely arrange another donation/pick-up when I'm prepared.
I've been donating to Purple Heart for the last 15-20yrs. In the last few years they have had Donate Stuff pickup for them and we've had no issues with pickup dates or scheduling. We donate quite often. I'm Spring cleaning and have been scheduling pickups every week alternating between Purple Heart and Amvets. We support our Vets and help out how we can.
follow us on sociAl