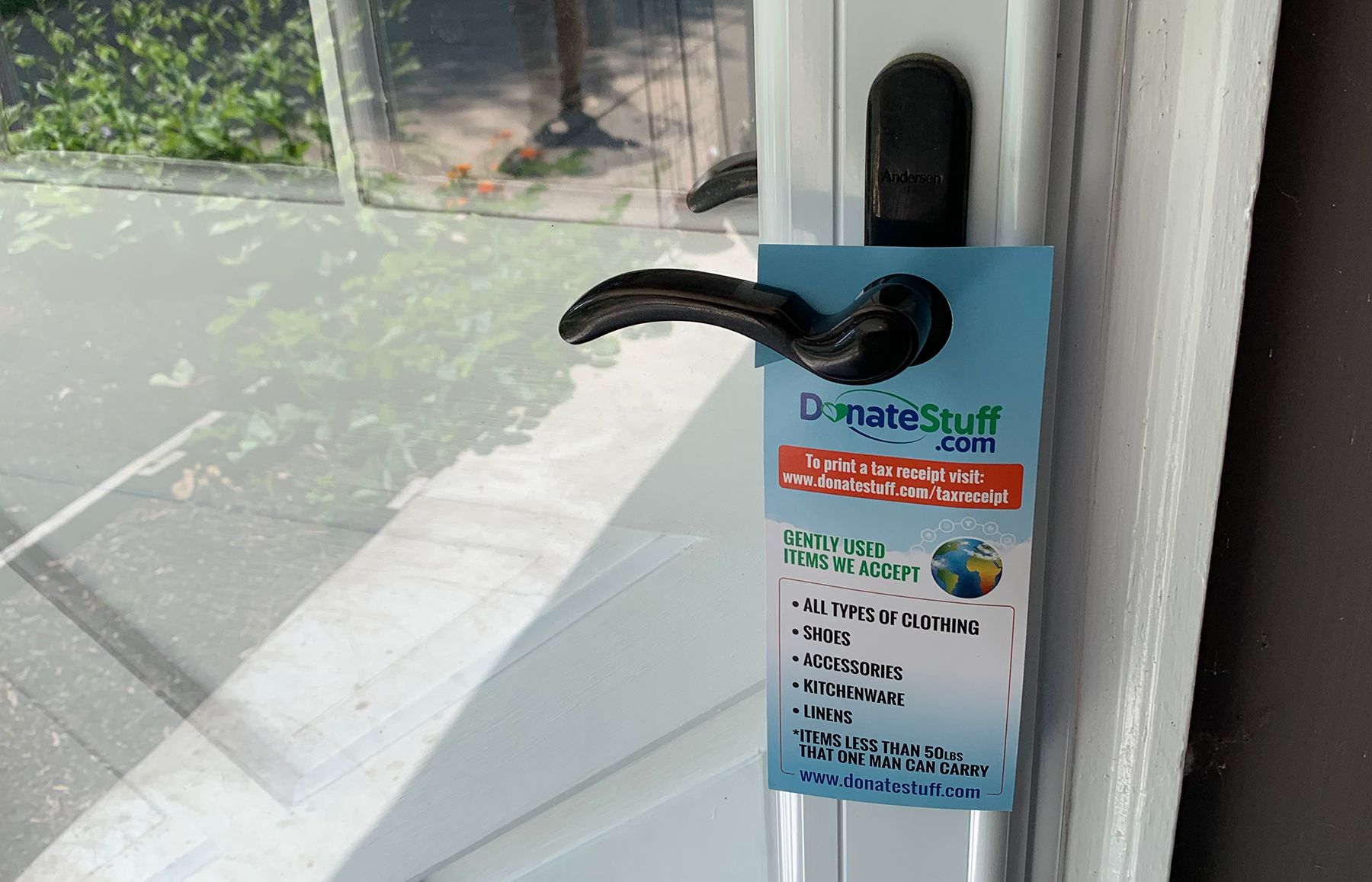 CONTACT US FOR FREE DONATION PICKUP IN DALLAS
Dallas-Fort Worth, the sparkling jewel in the crown of Texas, is a metroplex filled with heart, soul, and resilience. Just as the Trinity River flows steadily through our bustling city, so too does a deep current of giving. Here at DonateStuff, we are reaching out to you to carry on this tradition of Texas-size generosity.
Dallas-Fort Worth is a thriving metropolis where every resident plays a role in weaving the vibrant tapestry of our shared story. Your home is a chapter in that story, filled with items that have served you well. But sometimes, it's time to turn the page. That's where DonateStuff comes in. We make it easy to schedule clothing and item donations in the Dallas area with donation pickup available for free!
We're here to help you pass on your gently used clothing and household items through our free donation pickup services in Dallas. Your generous donations will be used to offer much-needed support for local charitable organizations. We make it easy to turn stuff you don't need into a good deed! It's not just about getting rid of stuff; it's about embracing the spirit of giving that defines our community.
CONTACT OUR DALLAS DONATION PICKUP CENTER!
Interested in making a donation and contributing to a great cause? Donate your unwanted items today. Simply fill out our online form to schedule an item or clothing donation pickup in the Dallas area.